The Lord has called me to be principal to promote His kingdom through the field of education. I enjoy seeing growth in the students as we provide them a Christ-centered, Biblical worldview. It is an amazing opportunity to see spiritual growth in children, even at a young age, and prepare them to face a changing world, while living out their faith. I have my Bachelors of Science in Mass Communications from Miami University, in Oxford, Ohio.
I enjoy time with the Lord, chewing on His word. I consider myself a growing student of the Lord. I have attended Calvary Chapel of the Finger Lakes since 1979 when the fellowship was meeting in a small grange hall in Pumpkin Hook, NY. I met my wife Lynn at a home Bible study, and we were married in 1981. We have 5 girls, Hannah, Jessica, Laura, Keri, and Tami. Through the years I have served various capacities at the church including secretary/treasurer. I enjoy time in Biblical Studies, hockey, soccer, horticulture, and cooking.
I surrendered my life to Christ in 1992. Since that time, by God's grace, He has enabled me to walk closer and closer with Him, and learn His ways. I am blessed to serve Him as husband, father, teacher and member of the body of Christ. I really enjoy teaching young people and watching them grow in their relationship with Christ. It is the ultimate challenge for me. I love to explore with them how the majesty and glory of God is demonstrated in every facet of life. My Hobbies include spending time at my parents cottage with my wife and 3 boys, sports, and reading.
I am a New York State certified teacher, I have a masters degree in Elementary Education from Nazareth College, and a BA in business management from St. John Fisher. I have 17 years experience teaching, including 2nd grade in public school, as well as here at Calvary Chapel I have taught various grades and subjects.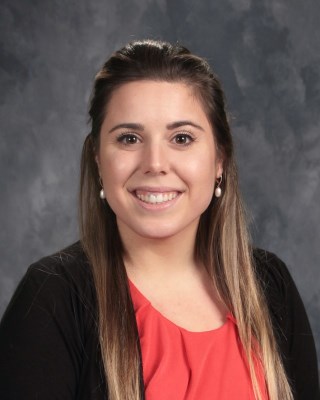 Bianca Satta
Fifth and Sixth Grades
I surrendered my life to Christ as a teenager. Since then, Ive watched my relationship grow closer and closer to Him. He is the first one I want to talk to when I wake up and the last person I want to talk to before bed. I'm eager every morning when I read His word and love talking to Him throughout my day. He is so faithful and good all the time!
I knew I wanted to teach since I was in 2nd grade. I have my Bachelors Degree of Science in Childhood Education and Special Education from Roberts Wesleyan, I am a NYS certified teacher, birth – 6th grade and 7th to 9th grade English. I am currently working towards Master's Degree in Literacy at Roberts Wesleyan. I was a preschool teacher for six years, and I spent one year substitute teaching in the Spencerport district, and one year as a teaching assistant in the Brighton school district. I love helping students realize their full potential. I love when a spark is lit in a child and they are hungry to learn more. I also love the relational aspect of it, building that connection with each student and watching their relationship with the Lord grow.
I am married, my husband's name is Andrew. We have been married since 2016. We enjoy taking walks with our dog, baking, and of course reading!
I love being with children and seeing them grow. I love when their eyes light up as they grasp a new concept.
I have a Bachelor's Degree in Elementary and Early Childhood Education as well as a Masters Degree in Literacy. I have taught for 2 years in 3rd grade, 2 years in 1st grade, and 1 year in pre-school. I also have experience as a substitute teacher for one year.
I would describe my walk with the Lord as a continual learning process. He is my rock and guides me along the way. I love singing and worshiping Him. He is so worthy! There is always something I can learn.
In my spare time I love reading, watching movies, spending time with family and friends, and any activities that involve being outdoors!
I took Jesus as my Savior at the tender age of nine. Through the years He has been my joy, comfort, and guide. When I went though a fiery trial with cancer, I could feel His love. My youngest child was healed by His touch. He is my song in the night. There is no greater joy than sitting at the feet of Jesus, I will rejoice when I see Him face to face.
I love teaching children how to read. Their joy and discovering for themselves what the words on the pages mean is wonderful! I enjoy their enthusiasm when they want to share what they have learned.
I attended Anderson College, in Anderson Indiana learning about Elementary Education, I was a home school educator for 12 years, for two of my children who are also college graduates. I have continued my education with online seminars over the years. While I was home school Mom I taught various subject in 2 different home school groups. I enjoyed a season of being an early education assistant and a Sunday school teacher for eight years. I have been a second grade teacher here at Calvary Chapel Academy for 10 years.
I was raised catholic and went to catholic school. I enjoyed Bible studies as an adult but never knew the whole truth. I gave my heart to Jesus at a Potters Field Ministry sharing at Calvary Chapel Rochester in 2000. Previous to that I was attending a Methodist church but going to Calvary Chapel of the Finger Lakes Bible studies on Wednesday and Sunday evenings, and through that the Lord drew my husband and I to leave the Methodist church and come to CC Finger Lakes full time in 2001. I am blessed to serve here as a teacher and help in the cafe/bookstore. I also enjoy our ladies studies.
I have an associates degree in computer science, a NYS license in cosmetology, as well as education for accounting and math. I spent time in the Cananadaigua School district as a teachers aid for four years, as well as teaching 5th grade here at CCA in 2016-2017 school year.
Children are so precious! I love children. I love to see their excitement when they get to give an answer. Its fun to listen to their stories especially when they are sharing with each other. It's so much fun to help them learn. I have two daughters, and 4 grandchildren, I love spending time with them going on adventures, and doing fun things like crafts. I am a crafter at heart, enjoy knitting and crocheting, making jewelry, or paper crafts, and of course spending time with my family.  
I am so thankful God continues to help me grow in the knowledge of Him, He has begun a work in me and promises to continue.
I feel like teaching is a calling that Lord has placed on my life, and have felt that calling since I was 4 years old. I feel that teaching is the best way to serve the Lord with the gifts that He has given me. I love watching kids grow in knowledge and understanding, as well as socially and in academic skills. I love seeing them grow in their relationship with Jesus most of all.
I have known the Lord since going to VBS as a child. I did not walk with Him closely until 1983 when I came to Calvary Chapel. He has been my strength, my guide, my heart and my companion ever since.
I have a Bachelors degree in Education from SUNY Geneseo. I taught Special Education for 30 years for grades K-12 at Wayne Finger Lakes Boces. And for the last 4 years I have been here at Calvary Chapel Academy teaching different grades and subjects.
My walk with the Lord can be described as an amazing journey. I can tell you that I have no idea where I would be without Jesus as my Lord and Savior. My relationship with Jesus has been an ever changing one, with mountains and valleys, but with one thing always being consistent and that being Jesus. He is never changing, always the same, and an ever present help in times of trouble. I have been married for 8 years to my best friend, we have both grown much closer to each other and to Jesus over the years, but without Jesus we would have nothing. We have two beautiful boys, one of which goes to Calvary Chapel Academy, and the other is 2. We enjoy hiking together, playing board games, and enjoying our time together as a family. I enjoy making crafts like jewelry  and knitting.
I started at Calvary Chapel Academy as a volunteer 5 years ago and the Lord quickly pulled my heart to leave my 7 year job as a nursing assistant to serve Him and his little lambs full time as the school nurse and Administrative Assistant. I graduated high school and had received my CNA license and worked as such until coming here to the school. In this position I have learned that we need the Lords leading and guiding in all things. When we see his glory through these little lambs lives it is absolutely beautiful and it makes everything worth it.
Pastor Steve Popen
Physical Education
I am currently the Youth Pastor at Calvary Chapel Finger Lakes in Farmington, NY.  While in attendance at the University of Mississippi, I served in a collegiate ministry active in evangelism and worship both stateside and with some short-stint missions to Romania and Hungary.  In 1996, as a recent graduate with a degree in Anthropology and Archeology the Lord led me back to my home town, where I married my wife Jen and began serving and teaching the teens at Calvary Chapel of Rochester.  In the fall of 2003, The Lord led us to CC Finger Lakes where I taught High and Middle School and Creation Science from a young earth/universe perspective at the Calvary Chapel Academy.
Patrick Powell
Drama Club/Introduction to Audio Productions

My teaching experience includes a menagerie of positions including Elementary, Middle, and High School level English, Latin and Drama. Also workshop and apprentice programs in all aspects of theater and audio productions at our radio station here at Calvary Chapel, WZXV 99.7. I enjoy teaching because pouring into kids of ANY age fulfills a great desire put in me by the Lord to train up the next generation for Jesus.
I would describe my walk with the Lord as a child with his Father, I look to Him for everything, I want to please Him in all things, and more than anything, want to be just like Him!
Hobbies include; building, writing, reading and some golf in there every once in a while.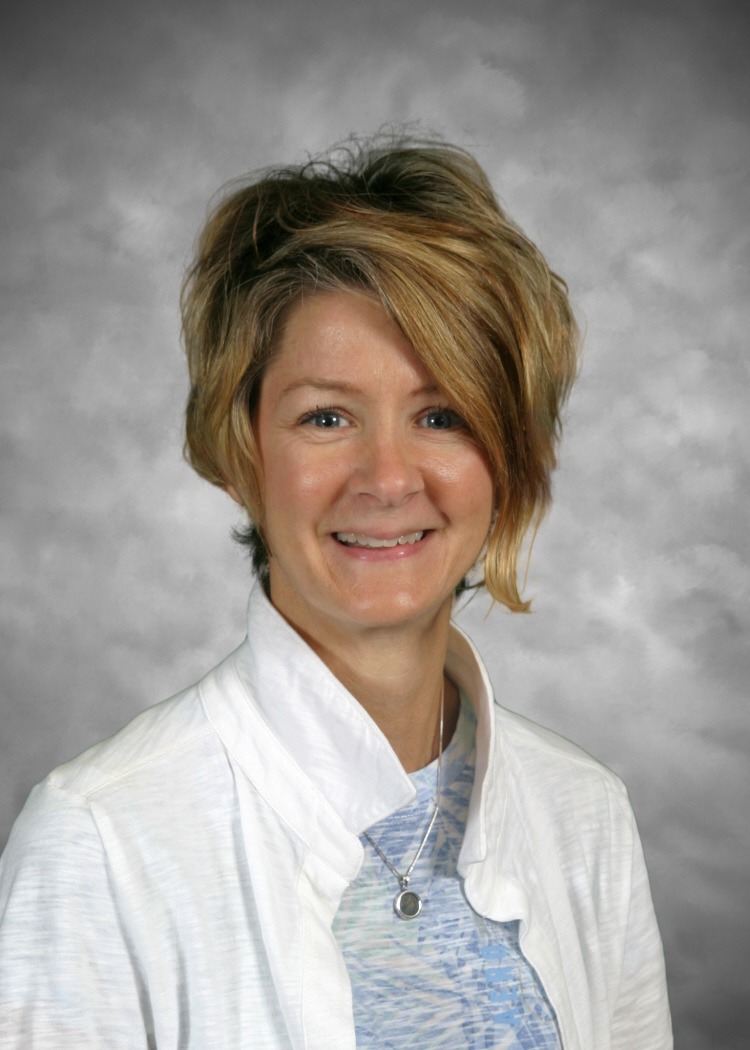 I had had much experience in many different aspects of Calvary Chapel Academy over the years. As a teacher I taught 5th grade for 2 years and 1st grade for 1 year. I had home schooled our own children in different seasons of their education, currently I have our 10th grade daughter at home. I have my Bachelors in Science degree, Art Education degree, I attended Buffalo State College, and our own School Of Ministry. I would describe my relationship with Jesus as my #1 relationship!
It is the highlight of our day when the kids come into the cafe for lunch! I love the buzz of their conversations, and seeing their smiling faces. It is such a blessing to serve the Lord and serving his little Lambs. My biggest hobby is running for Jesus! Participating in marathons and races for the Lord is my favorite thing to do.